Integrated branding for conscious businesses.
Scandinavia's #1 Integrated Branding Expert for Women
Why WoW leadership & branding?
Creating integrated leadership and branding is key to stand out, get the right clients and stay in flow. It is the difference between believing and knowing, and it always have got to start with you.
Integrated leadership is about finding your purpose and designing the right circumstances for your unique essence to thrive. It is not about getting better, more advanced, effective or learning more. It is about making it simple, flowing and natural. Unraveling what already is. Once you´ve found that core, you have a solid foundation to build to build a successful brand.
Integrated branding is an organizational structure and process that presents a consistent message, image and personality across all marketing efforts. It allows a business to really stand out and speak with a consistent, unified voice, loud and clear.
That is success!
Awarded Best Feedback-Giver for innovation start-ups in Sweden 2017
Josefin Lassbo is a though-leader in the area of personal leadership and change management, meaning the ability to create a goal and lead the progression towards it, uniquely combining design thinking, which means being solutions orientated, with a natural holistic mindset, as in addressing the total picture of the situation. Starting her career in the early eco-fashion movement she won the award as the Business Rookie of the year at Business Region Gothenburg by bringing sustainable fashion to a different level through co-branding with SAAB/GM.
"Warm, funny, smart." The Entrepreneur Josefin Lassbo won the hearts of the audience when she was speaking at the breakfast for 220 participants. Talking about anything else than a success is impossible.
The toughest periods can often be turned around to be the best – that's where you learn the most. The most challenging is being resilient and never give up. It can be tiring and feel hard. How many times can a person raise again, is the thought being awakened, and that's why Josefin Lassbo is so very impressive.
Chalmers Bloggen
What are Wholehearted Trainings?
Typically, my clients are professional women who have a problem with being clear, standing out and attract their ideal customers. I help them grow their business by creating a WoW-factor brand around a clear and connected inner-space, so they can experience the satisfaction and joy of getting their whole picture together and have the success they deserve.
If you want to become the natural leader of your industry, have bigger impact, experience more joy and flow, discover a deeper sense of meaning, embed creativity in your life and attain sustainable success…then the Wholehearted trainings are for you!
The Wholehearted Woman Trainings address key areas of your life, such as who are you? What is your purpose? How can you create a meaningful life for yourself where you can stay creative, contribute and grow as a human being? How can you be and stay conscious, focused and make use of your talent each day to make a difference? And how can you translate all that into your unique offer to the world?
I really can recommend this amazing course. You have succeeded in making me wholehearted and focused. It feels like I'm bubbling with energy in front of everything now. "
Laila, Gothenburg
Josefin Lassbo's 7-step Reflective Circle manifestation system will train you to master the following areas in your life: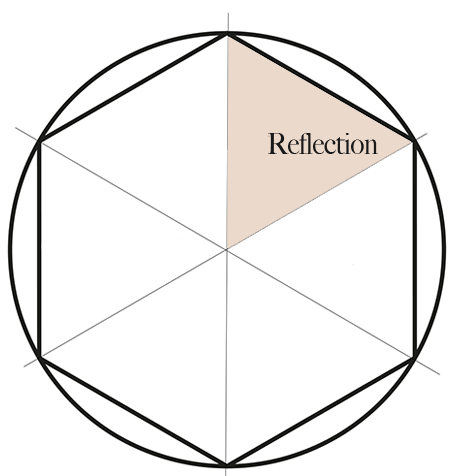 Reflection
is to see things for what they are, without judgment.
Revolution
is to look for alternatives and find strength in your own decision.
Evolution
is to allow the development process and follow your development.
Creation
is to be determined in creating something of value.
Communication
is to reach out to others with your purpose.
Manifestation
is to make your plans reality.
Connection is your natural flow once you have mastered the training's six parts.
Wholehearted Woman programs helps you to connect to your roots, heart, power, clarity, courage, intuition and integrity. It is also about connecting to other people, all living creatures and life itself.
From this core of connection, a truly integrated leadership can take place.
This is how you create a Wholehearted, future paced, successful business for the new era.
Stop chasing after and learn to receive.
Speaker Engagements & Workshops
Discover Josefin Lassbo's unique approach to personal and professional transformation.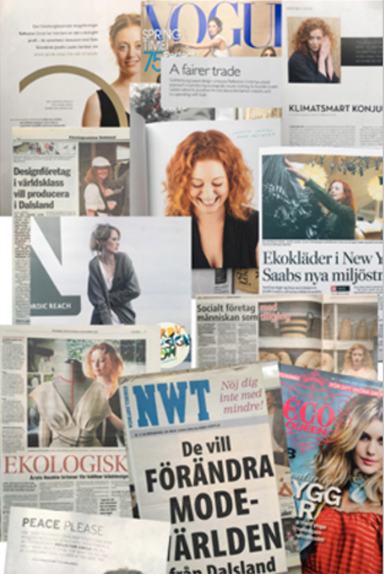 In the press…
"Josefin Lassbo is probably not as famous as she ought to be. A Swedish designer who rose to fame for her environmentally-friendly fabrics and Fair Trade ethics, today Lassbo is pioneering a holistic approach that has ripples far beyond the fashion world."
Nordic Reach
"The Business Rookie of the year is passionate for sustainable fashion design."
Göteborgs Posten
"They want to change consumer society and make waves in the fashion world with their powerful philosophy. Reflective Circle are all about being able to stand for what you do. And make cool clothes at the same time."
Plaza International
Dagens Industri, Italian Vogue, The Independent, Göteborgs Posten, Plaza, Plaza Interantional, Saab Magazine, Nordic Reach, Nya Värmlands Tidning, Habit, Core Magazine, Eco Queen, Goda Nyheter, Realekonomi, Lerums Tidning, Damernas Värld et al.
What they say about Josefin